January 6, 2017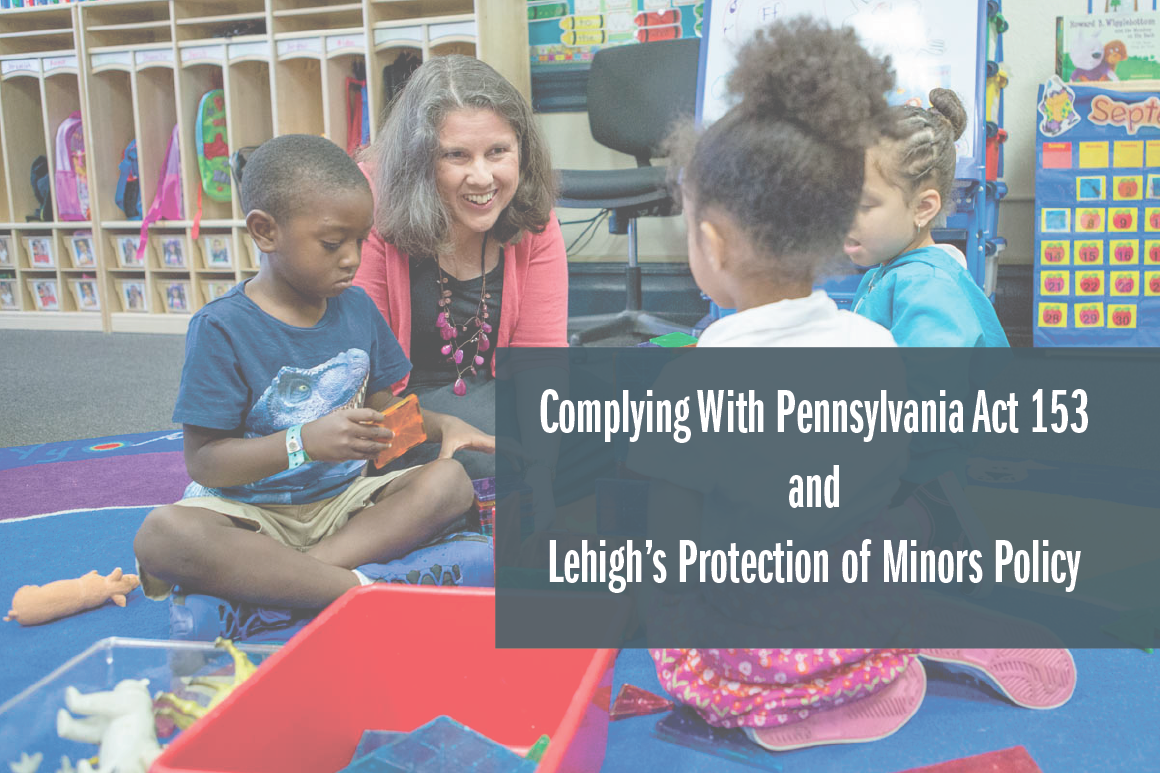 On October 7, 2016, the Office of the Provost issued an important email communication concerning amendments to the University's Protection of Minors Policy. You can read a copy of this email here.
The policy requires that all faculty and staff undergo background checks in order for the University to remain compliant with Pennsylvania's recently amended Child Protective Services Law. Individuals in every office or department of the university will be receiving instructions to initiate the process in the coming months. All background checks must be completed ­by May 17, 2017. Employees are also required to complete training regarding sexual misconduct and harassment.
Follow the links below for more information on each of these topics.
Required Criminal Background Checks
Mandated Reporter Training and Other Protection of Minors Policy Compliance Requirements