Call for Presentations and Resources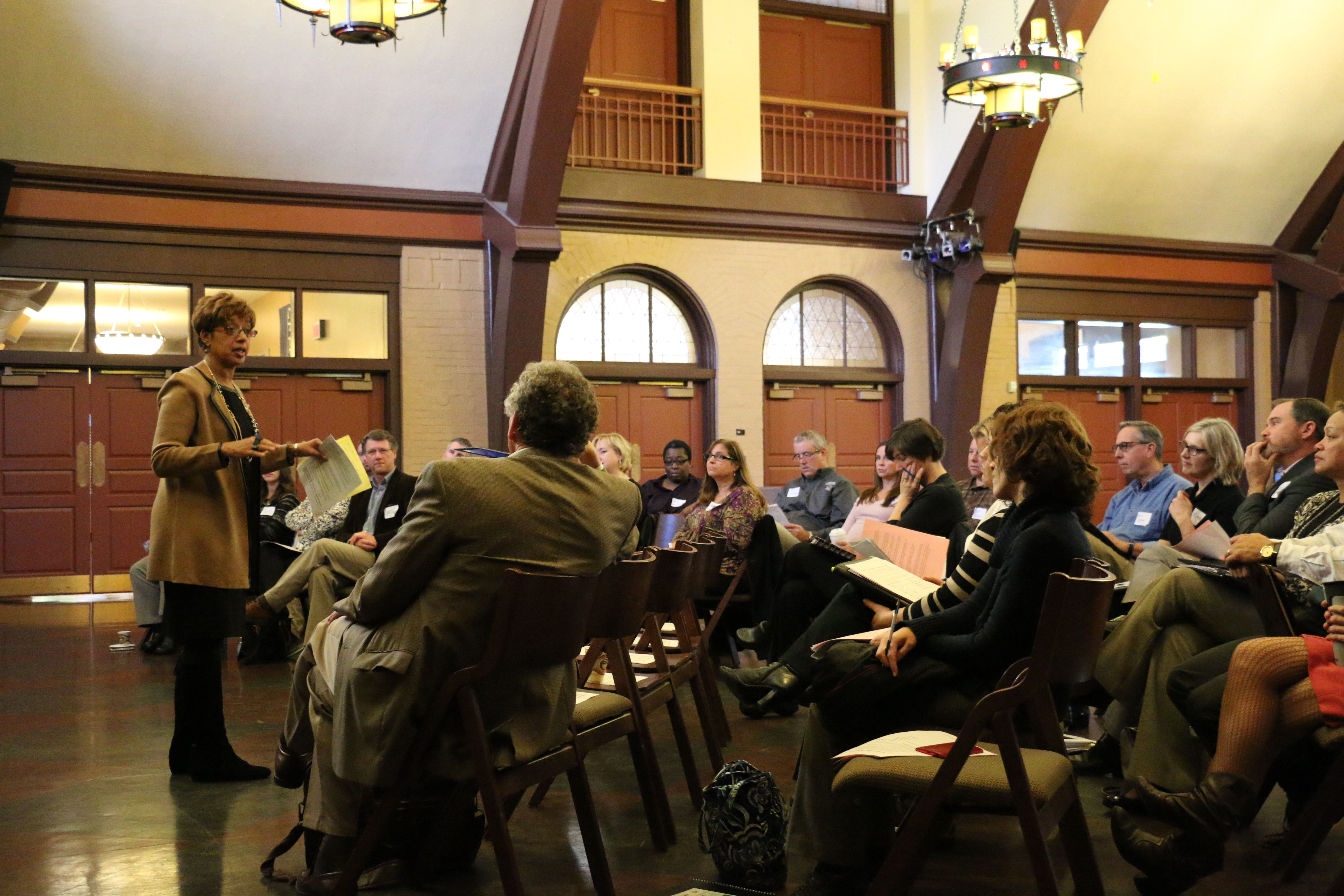 The Cornerstones of Community Planning Committee is pleased to announce a call for presentations and resources! 
If your office, department, group, etc. offers a presentation and would like to be considered as one of the advanced course offerings, please complete this form. 
The Committee, comprised of representatives from Human Resources, Diversity, Inclusion, and Equity, Equal Opportunity Compliance, International Affairs, and Student Affairs, will review the submissions (which may include attending submitted programs). If the submitted program is determined to be appropriate for inclusion as an advanced offering, the relevant office will be notified and the Committee will assist in marketing future dates on which the program will be offered by the office. 
About Cornerstones of Community
Cornerstones of Community is a career enrichment track that brings together courses, programs and experiences with the goal of building a community that exemplifies the Principles of our Equitable Community.
Course Name

Description

Not Anymore

Staff and faculty online harassment and discrimination training

Requirement for all staff, including managers   

This course will show you how to use creativity and innovation (one of Lehigh's Success Factors) to contribute to our Equitable Community by seeking different perspectives, new ideas, knowledge and experiences.

Requirement for all staff, including managers  

Inclusion Insights is offered in two parts via Zoom. In order to fulfill Cornerstones of Community requirements, Parts 1 and 2 must both be completed. These sessions must be taken in order.

This theatrical program provides an opportunity for audiences to hear, explore and experience each other in a manner that illuminates their similarities rather than their differences.

Requirement for managers  

Visions trainings are about enhancing Lehigh's capacity to create an equitable campus community by introducing staff, faculty, students to the Visions framework and common language (guidelines for effective dialogue, target/non-target, modern "isms" and internalized oppression, etc.).

Requirement for managers    

PowerPlay

Speaking Up: How Bystanders Can Change the Conversation about Social Bias and Incivility

This facilitated, interactive workshop allows participants to identify incidents of bias and then build the ability to address these issues in a positive and constructive way.

Advanced Learnings Currently Under Development