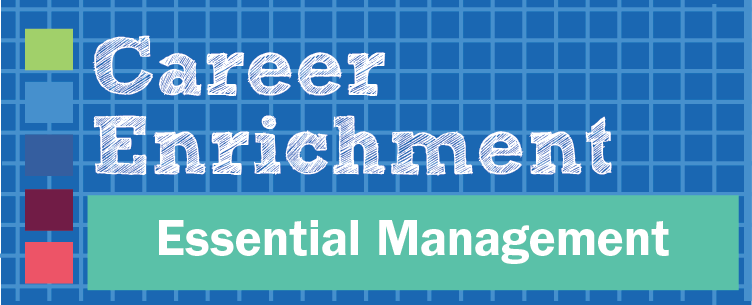 Goals
To enhance and provide depth to the Lehigh managerial skill set.
Required Courses
The *Essential Management Certificate program is designed to provide managers with vital competencies essential to fulfilling their demanding roles at Lehigh University. 
People are the University's most valuable asset. Directing, engaging, empowering, encouraging, and inspiring staff to their performance potential is a key responsibility of the manager's role.  The Essential Management Certificate will prepare managers to fulfill that ongoing and challenging responsibility.
The Essential Management certificate program consists of the Inclusion Insights and Crucial Accountability courses and the Journey to High Performance (J to HP) series. J to HP presents five topics in eight days over eight months and closes with a follow up session to help promote continuous enhancement of the vital competencies.  Participation in the Journey to High Performance program is by manager nomination.
Inclusion Insights
Crucial Accountability 
(Crucial Conversations is a prerequisite to this course)
Journey to High Performance (J to HP):
        The Case for High Performance
        Practices of Successful Leaders (this topic spans three days)
        Discovering the Leader in You
        Engagement: Linking Communication to Leading
        Performance Management: Linking Communication to Managing  
        Follow Up Session
*If you have questions, you may contact Judy Zavalydriga (jaz308@lehigh.edu or x83897), Linda Lefever(lip3@lehigh.edu or x85195), or Tarah Cicero (tac618@lehigh.edu or x83698).
Additional Resources