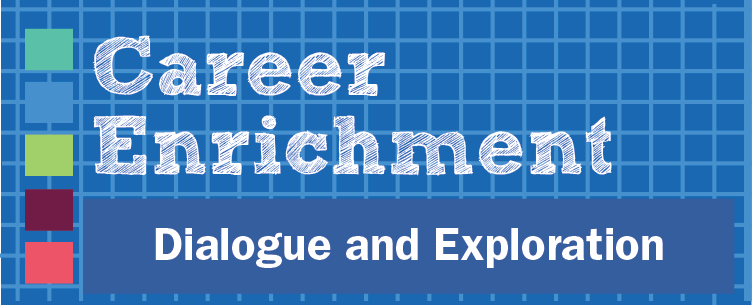 Goals
This track is created specifically for promoting thought, exchange of ideas, or inspiration. Look for Dialogue opportunities scheduled throughout the year.  Debrief a Ted Talk, book review, focused learning, new practice or insights in a small group interactive setting.  Consider suggesting relevant topics or vehicles you may want to facilitate as well.    
Courses
Career Power Lunch 
(90 minutes each, Fall and Spring)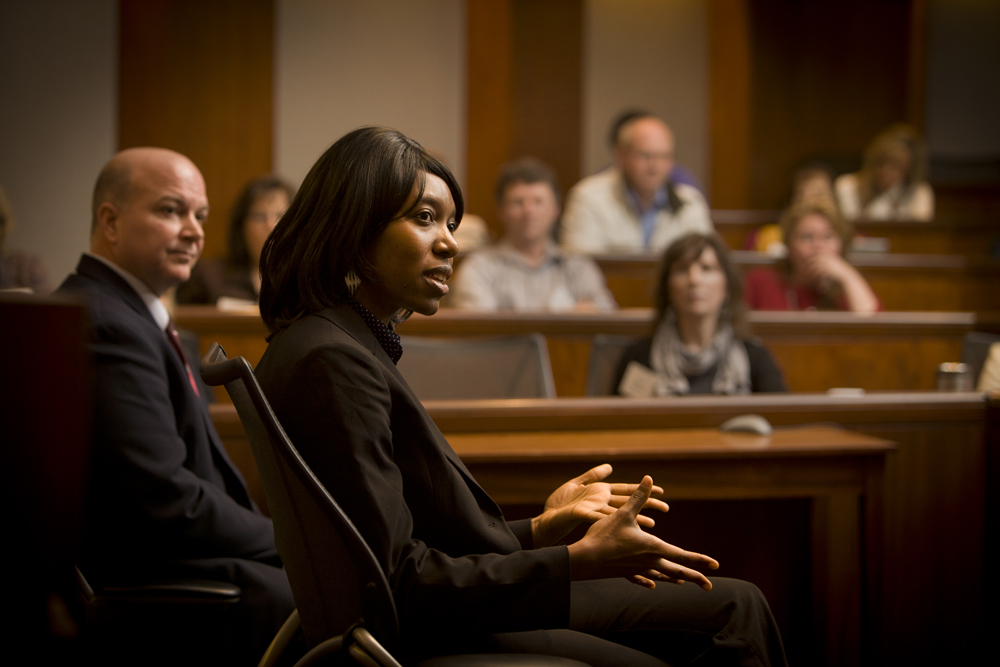 Values Re-energize your work through career exploration. Whether you are satisfied with your current position, need new challenges, or you have lost interest in your job, this program will help you refocus. Participants to work with a value assessment tool.  Our values give meaning to our life and work and provide personal fulfillment.  Knowing the values that are most essential to you, at this point in time, will enable you to make the best career choices and plan for professional development.
Perspective How do other employees view you and your work? This Career Power Lunch requires pre-work (ideally, two weeks) to solicit feedback from people with whom you interact on a regular basis. You designate three to six people who receive a questionnaire about your skills and behaviors. During the lunch session you will compare the information you've received to your self-evaluation. The results may be surprising. Use the information to gain insights about your performance and how to manage others' perspective of you and your work.
Possibilities When people think about their career options, they often think in terms of moving up in the organization, but it is important to understand that options can be much broader than that. In this session we will first explore your career interests, then we will look at six career options and leverage their fit for you and Lehigh. This session requires pre-work which will be sent to attendees one week in advance of the session.
Developing a Plan This session will provide an overview and instruction for how to create an Individual Development Plan. A Development Plan will help give direction to your career by looking at immediate and longer term goals. No specific pre-work is required but it is helpful to start thinking about goals and objectives you want to establish to help you achieve your individual career outcomes.
Resume This session will review the fundamentals of a cover letter and resume. A resume should represent a unique marketing tool that generates a positive message while emphasizing your experience, skills, and accomplishments. Learn how to capture and document your exceptional skills, talents, and professional expertise in a targeted, precise manner.
Interviewing Preparing for the interview is an important step in the job search process. This session will define and give an overview of how to prepare for behavioral based interviews. Skill building will focus on sample behavioral interviewing questions that originate from Lehigh's Core and Managerial Success Factors. The STAR method for answering questions will help you to process and articulate your career experiences and gain confidence prior to your next interview. This session will prepare both exempt and nonexempt staff members for the employment and interviewing process at Lehigh University.
Networking Networking is an ongoing process of forming contacts and maintaining relationships with people in a field of interest or profession you may want to pursue. The people with whom you connect are invaluable resources for advice on your quest to research career opportunities. This information session will help you to identify and compile networking resources and to prepare for informational interviews.
LinkedIn Are you LinkedIn? Or do email messages asking you to join someone's network drive your index finger to the delete button? During this interactive session we will share knowledge of and experience with using LinkedIn as a professional networking tool.
Career Coaching for Managers (Two 90 minutes sessions) This two part workshop provides managers with ways to grow and retain key talent through professional development and career management. Supervisors will learn to support team members and address current and future staffing needs. Attendance of both sessions is required.
Crucial Conversations Crucial Conversations is a course that teaches skills for creating alignment and agreement by fostering open dialogue around high-stakes, emotional, or risky topics—at all levels of your organization. By learning how to speak and be heard (and encouraging others to do the same), you'll begin to surface the best ideas, make the highest-quality decisions, and then act on your decisions with unity and commitment. Attendance at all three sessions is required. 
Crucial Revisited For graduates of Crucial Conversations. Sharpen your skills and share application in action.  
Inclusion Insights An expectation of all staff, Inclusion Insights is self-discovery about how our experience drives our assumptions. Develop awareness of our potential blind spots.
SOAR SOAR stands for Successful Ongoing Administrative Relationships. Visit their website for Coordinator Captain or Co-pilot opportunities. 
REACH A program of the Employee Relations Advisory Committee for cross-campus engagement experiences.
More Resources