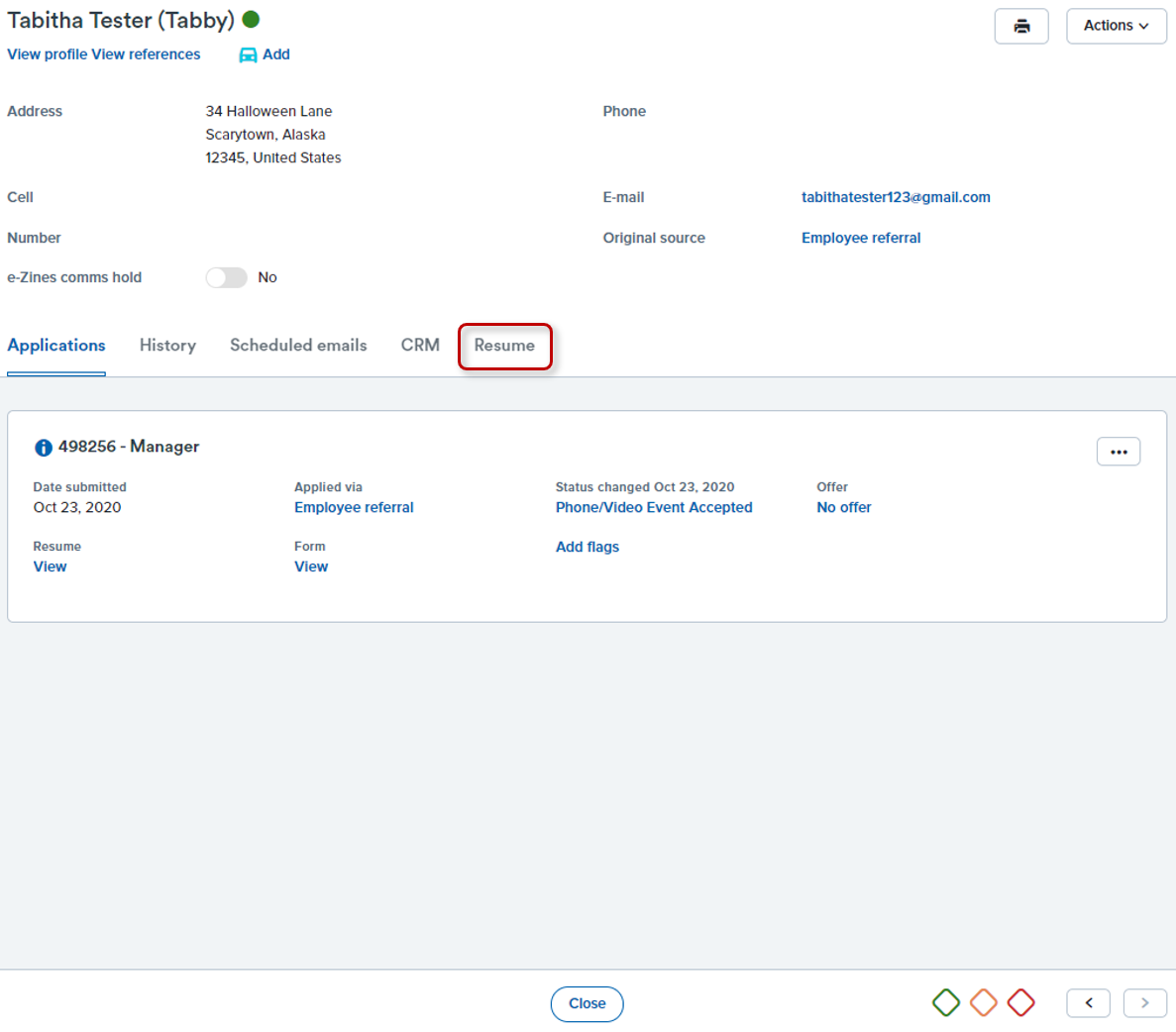 Accessing Applications and Resumes
Click the Administration link that's located under the blue Recruitment/Position Description heading

The Administration area of the system will open as a tiled dashboard in a new window

Click Jobs (at the top of the screen)

Click the blue linked title of the position

Click View Applications (in the upper right-hand corner)

The Applicant Progress Board may display. If that's the case, select List View (in the upper right hand corner) to view applications.

Click the candidate's name

Note: Flags associated with an application appear next to the candidate's name:



Click the Resume tab to view the candidate's resume

If the message, "No resume exists for this applicant," displays:

Click the Applications tab

This will show all applications submitted for Lehigh positions by this applicant

Find the position

Click View (under the Form heading)

This will open the candidates full application, including links to their resume and cover letter, if required

After reviewing the applicant's information, determine whether or not they are moving forward in the process.
If the Candidate is Moving Forward
Select either phone/video event booking or on campus interview event booking, depending on your process

This will open the booking and events module

Remember, all candidates being interviewed must undergo a consistent interview process
Do not update their status

Take no action for now
If the Candidate is Not Moving Forward
Select Screen unsuccessful

This will open a new window with the regret email

PLEASE DO NOT CHANGE ANY OF THE SETTINGS, AS THESE HAVE BEEN PRE-PROGRAMMED BY HUMAN RESOURCES.

Under the Screen Unsuccessful Reason heading (toward the bottom of the page), select the reason why the candidate is not suitable

If selecting "other" add a note that gives more detail

Select Move Now at the bottom of the page