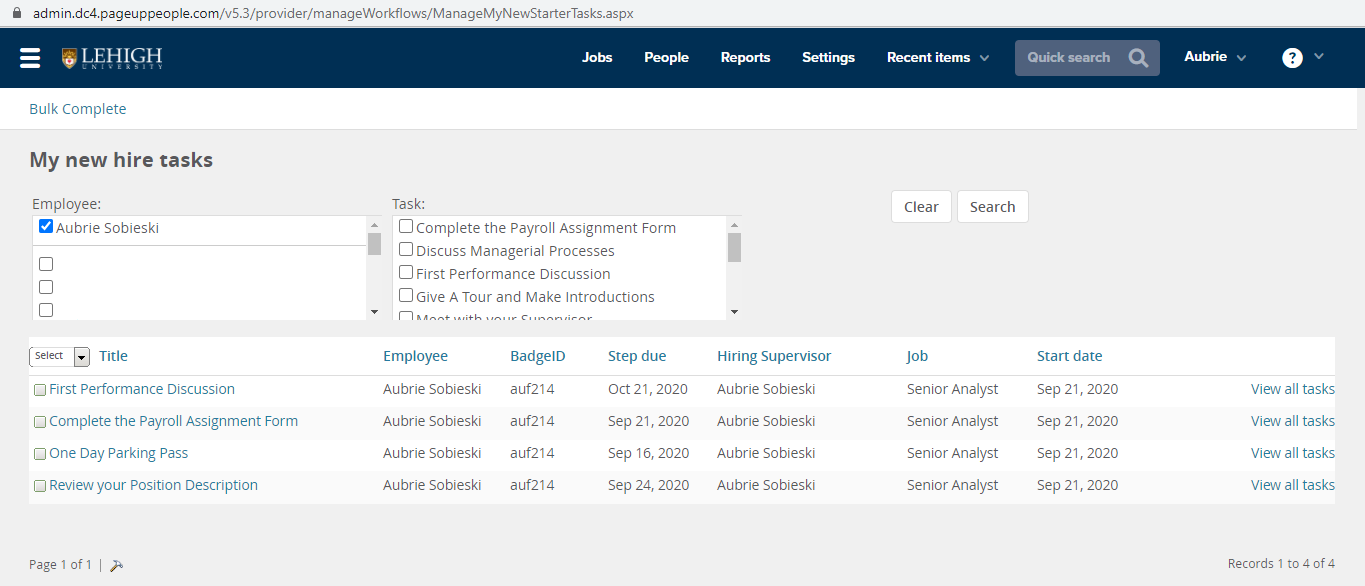 Up to 20% of employee turnover occurs within the employee's first 45 days of employment, so keeping up with onboarding is essential to retain good employees.
It is important to take onboarding seriously and complete onboarding tasks when they are assigned. Remember onboarding is a process not an event. Be prepared to onboard your new hire throughout their first year and beyond. 
Some onboarding tasks include email reminders with links to the PageUp People system.
Visit this link to view helpful tips for onboarding new employees.
Click the Administration link that's located under the blue Recruitment/Position Description heading

The Administration area of the system will open as a tiled dashboard in a new window

Click New Hire Tasks (on the Offers tile)

Go to the Employee box  

Click the check box next to the new employee's name

Click Search (on the right)

Each task due for the employee is listed  
To view and complete a task:
Click the blue linked task

Read the instructions

Complete the task

When task is completed, click Mark as Completed 

Marking a task as complete will remove it from the task list